Meet our Artists!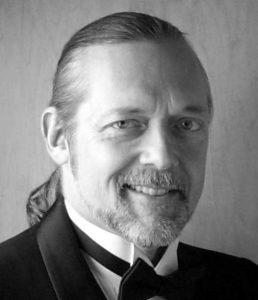 Music Director
Frank Johnson is a composer/arranger, conductor/musical director, pianist and educator, with performance and composition degrees from Carnegie-Mellon University and the University of Pittsburgh. He served as Founding Director of the Pittsburgh Philharmonia; Executive Director of Music at Gretna (chamber music and jazz); and General Director, Mississippi Opera. He has been conductor/musical director on innumerable operas and musicals, and worked in rock, jazz, cabaret, vocal and choral, church, chamber, and orchestral music. In the Bay Area, he has provided music and vocal direction for productions at TheatreWorks, Marin Theatre, Beach Blanket Babylon, Berkeley Theater, and many other professional, community and educational theater and operatic companies. His compositions include score/sound design for a "Lord of the Flies," "Importance of Being Earnest," Shakespeare and other stage works, songs, works for chorus, dance, chamber and orchestral works, and electronic and media works. As a chamber musician, he is noted for concert/lecture explorations of the lives and works of composers such as Walter Gieseking, Paul Bowles, Samuel Barber and Toru Takemitsu. Among very many teaching institution associations have been the San Francisco Community Music Center, BASOTI and Opera Academy of California, and as faculty and adjunct to the graduate degree program of American Conservatory Theater and for its 2015 American Music Theater Conservatory.
---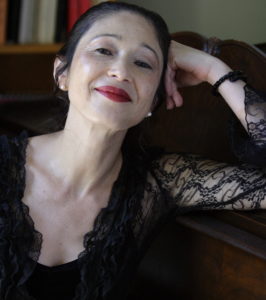 Artistic director and soprano  Vismaya Lhi – Leonora was adopted into the U.S. from South Korea when she was a small child.  Although she was having serious language problems when she first arrived, her mother says that she sang complete songs off the radio before speaking her first English words. She garnered top honors and her degrees from the University of California at Santa Cruz and continued her professional vocal studies with Lilyan Loran. She  has sung in Italy, Mexico, Canada and across the U.S. in concert, opera and theatre. Venues and musical organizations have included The Santa Cruz Baroque Festival, Andanza Spanish Arts, Verismo Opera,  The San Francisco Conservatory of Music, Theatre Flamenco, The Cabrillo Music Festival and the Methow Valley Chamber Music Festival. In addition, she has premiered new works by various composers including Five Songs on poems by Gabriela Mistral by Dusan Bogdanovic at the Manhattan School of Music in New York City; these songs were written and dedicated to her. During the last years of his life, she worked closely with the late Joaquin Nin-Culmell (who was the last living student of Manuel Falla) for whom she premiered and recorded several new songs.    Production/Conducting credits include Verdi's Il Trovatore, Leoncavallo's –  I Pagliacci and Puccini's – Madama Butterfly.  Onstage Opera roles include the title roles in Tosca and Carmen, Leonora – Il Trovatore, Santuzza – Cavalleria Rusticana and Amelia – Un Ballo in Maschera.  As the founder/Artistic director of Teatro Mistral, she envisions an ongoing intersection and reconception of music, opera-theatre and dance.
---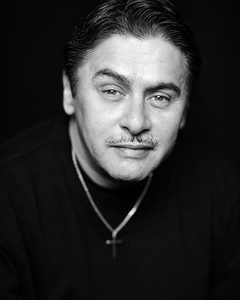 Stage Director  David Acevedo is a native of San Francisco and co-founder of "sf city theatre company"…..Il Trovatore is David's first shot at Directing Opera. A veteran of theatre in the bay area, he has accumulated enough credits as an actor/director/producer and has been fortunate in establishing himself  as the "real deal" when it comes to live theatre….Some of his acting credits include, Richard Roma in GlenGary Glen Ross, Corporal Acevedo in the bio-play "Wasted", Orphan's, Hamlet, The Normal Heart Amongst many other productions…He made his asst-directing debut in the comedy "Kvetch" by Steven Berkoff and soon after had his first directorial debut in David Mamet's "Speed the plow" As they say, from then on it was all moving higher for David as an up and coming director. Both he and his partner Marte Mejstrik formed Teatro Vagon and he directed The award winning Drama "Boxcar" by Silvia Gonzalez", 12 angry men and Oleanna..And  co-produced 'The Exonerated", after a 2 year hiatus, they decided to form a company  that sets emphasis on multi-cultural casting, and directed/producedEdward Albee's "who's afraid of Virginia woolf?" at the Southside Theatre @ Ft.Mason…His credits as a director include, Electricidad, Trail of Ebenezer Scrooge, Speech and Debate, The Migrant Farmworkers Son, Dangerous Corner and Who's afraid of Virginia Woolf? David is also co-founder of the Latino Theatre Group "El Teatro Latino" He graduated from The American Conservatory Theatre Academy back in 1989. His objective at The Clarion is to produce live theatre from around the GLOBE.
---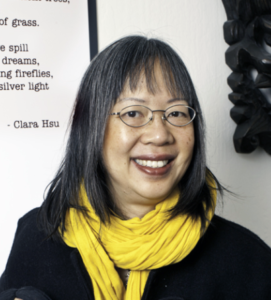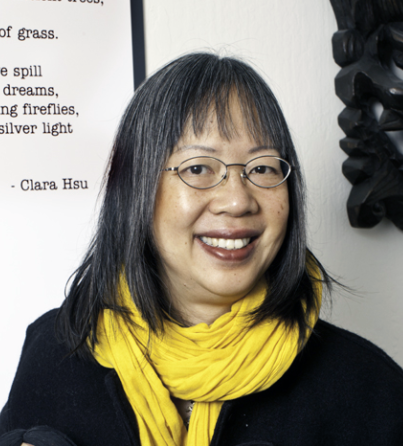 Storyteller/director of Clarion Music Performing Arts Center
Clara Hsu is a mother, piano teacher, traveler, translator and poet.
Her poetic activities include combining Chinese poetry with Asian traditional instruments. Her latest publication is Lao-Tzu's Tao-te Ching, Translations and Infusions, taking the ancient texts for a
wild ride in the twenty-first century.
---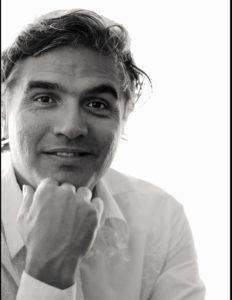 Claudio Santome, tenor – Manrico
completed training as music teacher in Buenos Aires with a masters from the Teatro Colón where he also sung Giuseppe Verdi's Aida. After emigrating to the US in 1997, he performed Ariel Ramirez's Misa Criolla in California, Michigan, Switzerland, Italy, and Argentina. He specializes in Belcanto repertoire singing from Mozart, Bellini, Donizetti, Verdi, and Puccini. In the symphonic repertoire, he sung Carmina Burana, as tenor and baritone, Gustav Mahler's Ruckert and Des Knaben Wunderhorn. He is the music director, stage director, and choir conductor of Andanza Spanish Arts, performing famous Zarzuela or Spanish Opera scenes in the US. Since 2009 he has performed Argentine Classical and Popular repertoire from A.Ginastera and C. Guastavino to Folk and Tango songs. In February 2015, he presented the show "Marplatenses por el Mundo" at Theater Colon in Mar del Plata with artists from the Buenos Aires Opera House and La Scala di Milano from Italy with a selection from Rigoletto, Carmen, La Traviata.
---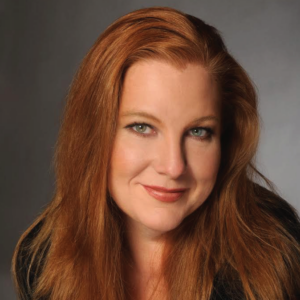 Rachel Warner, contralto  – Azucena
Rachel is thrilled to be singing the role of Azucena in Il Trovatore with Teatro Mistral. An active SF Bay Area performer and producer, her diverse stage experience includes such roles as Ulrica (Un Ballo in Maschera), Miss Todd (The Old Maid and the Thief), the Witch (Hansel and Gretel), La Zia Principessa (Suor Angelica), Mamma Lucia (Cavalleria Rusticana), Mercedes (Carmen), Waltraute (Die Walküre), Maddalena (Rigoletto), Suzuki, (Madama Butterfly) and La Frugola (Il Tabarro). Ms. Warner performs regularly with Opera Cocktales and professional vocal quartet Notte Voci. She is a student of Dr. Julia Hunt Nielsen and David Jones.
---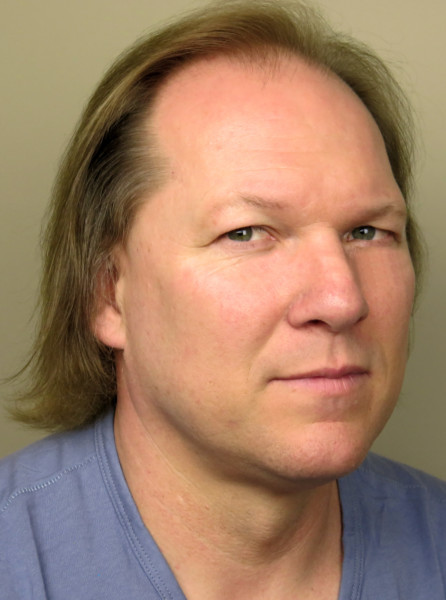 Tristan Robben, baritone – Count di Luna
A heroic baritone, Mr. Robben specializes in the high flying tessitura of Verdi. He has sung with numerous companies in the Bay Area including North Bay Opera, Bay Shore Lyric, Verismo Opera and Goat Hall Productions.  He counts Escamillo (Carmen), The Count di Luna (Il Trovatore), Alfio (Cavalleria Rusticana) , Iago (Otello), Michele (Il Tabarro), Scarpia (Tosca), Renato (Un Ballo in Maschera), Fafner (Das Rheingold), Tonio (I Pagliacci) and Ford (Falstaff) in his onstage repertoire.
---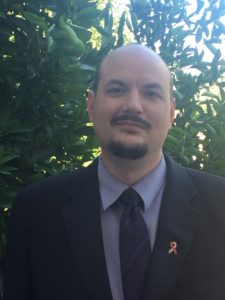 J. T. Williams, bass-baritone – Ferrando,
holds a Bachelor of Music in Vocal Performance from Texas Tech University, Master of Divinity from Brite Divinity School, and Juris Doctor from the University of Texas School of Law. Since arriving in the Bay Area just over a year ago, he has rapidly made a name for himself in the local opera scene, performing with Opera Cocktales, Opera On Tap, Phènix Opera Company, and Berkeley Chamber Opera. Previous roles include Mr. Kofner in The Consul, Germano in La Scala di Seta, the Narrator/Mysterious Man in Into the Woods, Balthazar in Amahl and the Night Visitors, and Mr. Gobineau in the Medium. He and his partner Jeremy also sing with the San Francisco Gay Men's Chorus, which will be embarking this fall on its Lavender Pen Tour, bringing a musical message of hope and equality to the Deep South. When he is not singing, he works as an attorney with the Ticket Clinic.
---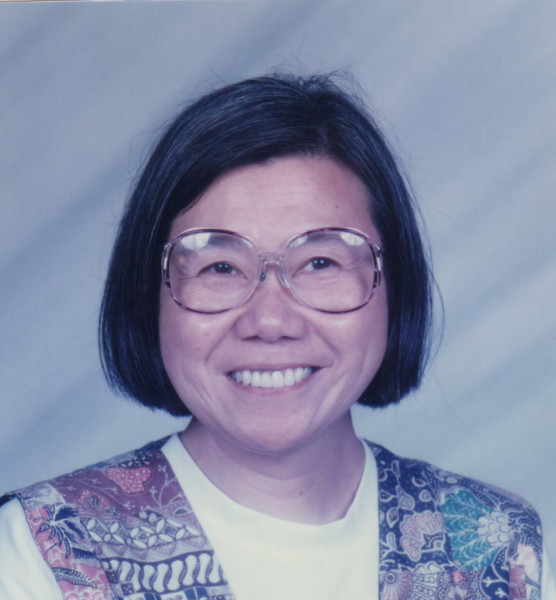 Ellen Yeung, soprano – Inez. Has participated in 20+ operas in community opera companies and served as chorus manager. In addition to singing chorus, which she enjoyed and continues to love doing, she has also appeared in various comprimario as well as principal roles:  Gilda (Rigoletto), Oscar (Un Ballo), Queen of Night/First Lady (Magic Flute), Adalgisa (Norma), Frasquita/Mercedes (Carmen), Suzuki (M. Butterfly) as well as Mother (Amahl).  She wishes to thank the following teachers for her voice development:  Karen Connor (dec.), Mali Henigman and Ina Chalis.  She is currently coached by Vismaya Lhi.
---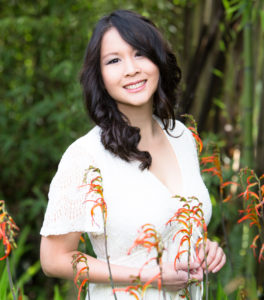 Veronique Kherian, mezzo-soprano – Inez, ensemble
is thrilled to make her debut with Teatro Mistral! Prior, she has performed with Cinnabar Theater (Pagliacci), Lamplighters Music Theatre (Candide, Ruddygore, HMS Pinafore, The Mikado), West Edge Opera (La Bohème by Leoncavallo), Island City Opera (Don Quichotte), Livermore Valley Opera (La Traviata), and San Francisco Opera (Nixon in China), among others. When not singing and performing, she maintains cheese-centric blog Miss Cheesemonger, and runs her portrait photography business. She studies voice with Dr. Julia Nielsen.
---
Steve Kahn, tenor – Ruiz; ensemble
is active in performing operatic, choral, and art-song repertoire. During 2017 he has appeared in comprimari roles in David Garner's new opera Mary Pleasant At Land's End and in an English-language production of Pagliacci (Cinnabar Theater). He has been a member of San Francisco choral groups Lacuna Arts and Musaic, and has studied with tenor Jonathan Smucker for the past several years. In addition to his vocal activities, Steve holds a composition degree from the San Francisco Conservatory, and has written music for film and theater. (stevekmusic.us)